Restoring Communities
Cotton Foundation seeks to give back to the communities we serve by providing comfort and supplies to people in need. Operating in areas devastated by disasters, Cotton Foundation responds with compassion and takes on projects with the goal of restoring hope. Recent Restoring Hope initiatives are described below.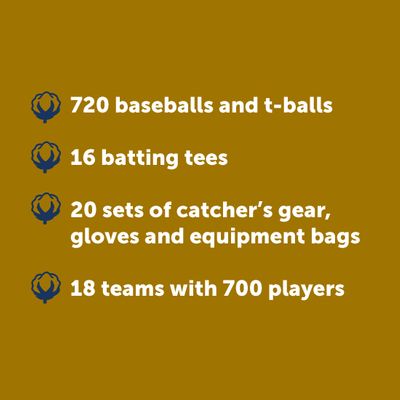 SWLA USSSA equipment project
In partnership with Academy Sports + Outdoors, Cotton Foundation donated $5,800 worth of baseball equipment to Southwest Louisiana USSSA youth baseball league in Lake Charles. The league's fall 2020 season was cancelled due to the damage caused by Hurricane Laura the previous month. Fields were covered with debris, fallen light poles and an overturned shipping container. The roof of the building which housed equipment storage and concessions was torn back, ruining everything inside. Before the hurricane, nearly 700 children had registered for the fall season. Together, Cotton Foundation and Academy were able to make the spring 2021 season a success with this donation.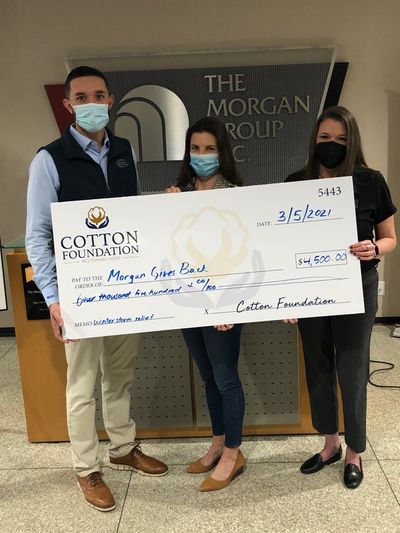 Morgan Strong fund
The Morgan Group, based in Houston, Texas, is a multi-family housing management company and a client of Cotton. During Winter Storm Uri, several of their employee's homes incurred weather-related damage. Cotton GDS received the call for assistance, and the Foundation was able to donate $4,500 to the Morgan Strong Fund, matched by the Morgan family, to assist these employees in their time of need.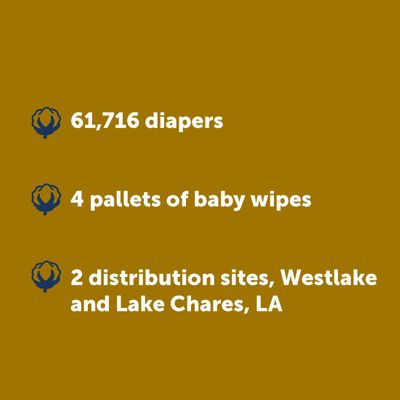 Diaper Drive
One week after Hurricane Laura devastated the Lake Charles area, the 48' Restoring Hope trailer arrived with diapering supplies. Setting up in a church parking lot, a steady stream of people passed by to stock up on supplies. The second distribution took place the following month in Lake Charles at a food distribution site.