Helping Neighbors
Team Cotton is a family. Because we are ideally well-positioned to help those in need, we have a responsibility as a family to care for them. From our early toy drives through raising money for sick children, and from providing gift bags to children at M.D. Anderson Cancer to Center to helping restore a veteran's flooded home, Cotton Foundation has a history of providing meaningful relief.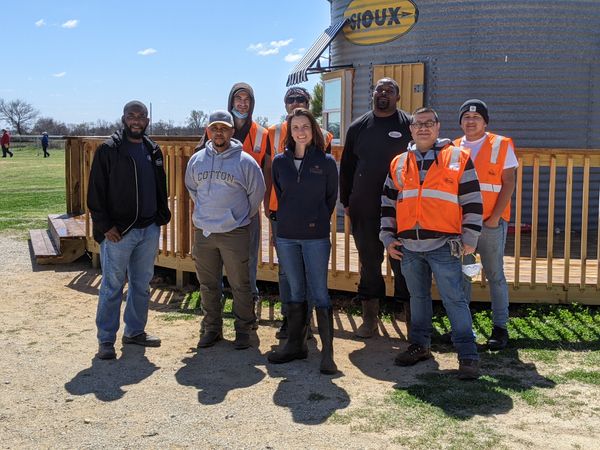 Blue Sky Riding Ranch
On a sunny spring morning in Aubrey, Texas, Cotton Foundation volunteers and team members had the opportunity to stain a deck, mulch, fertilize beds and groom horses at Blue Sky Therapeutic Riding Ranch. The ranch serves children and adults with special needs, building confidence, teaching self-control and compassion while improving gross motor function.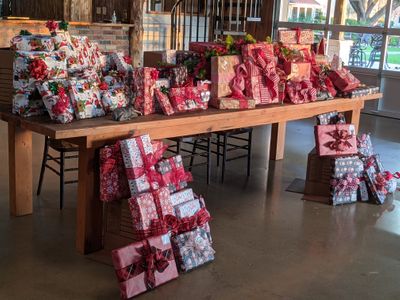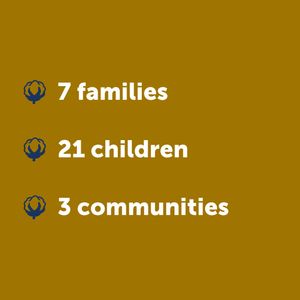 Christmas Magic
Cotton team members in Katy, Houston and Lake Charles donated and wrapped over 100 gifts for local families. Cotton Culinary joined the effort by providing holiday meals and pantry staples.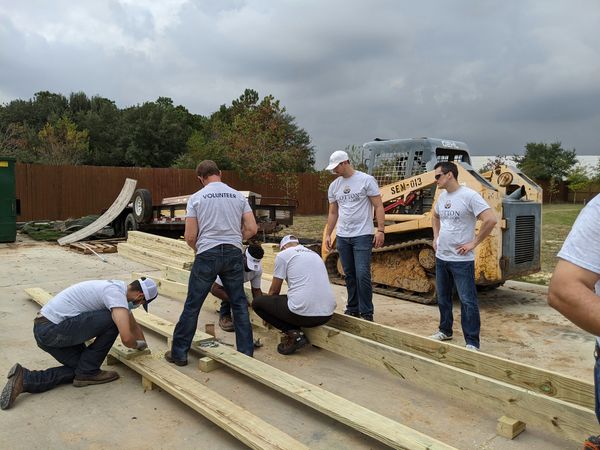 Camp Hope
Camp Hope, located in Northwest Houston, is a place where Veterans struggling with PTSD can find hope and recovery. In honor of Veteran's Day, Cotton Foundation volunteers cleaned up the Family Activity Park, built flower beds and served dinner to the 80 Veterans receiving care at Camp Hope.