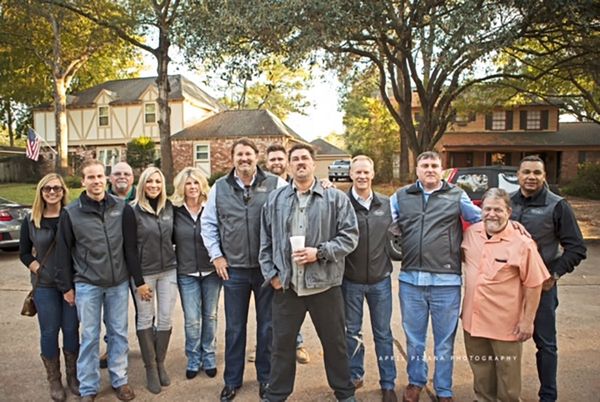 Our mission
Cotton companies restore and rebuild damaged property. Cotton Foundation complements that work, restoring hope and rebuilding spirits.
The Foundation began with a simple gesture: bringing a donated toy as the "admission price" for the staff Christmas party in 2004. Since then, Cotton Foundation has restored hope to more than 10,173 children and families in over twenty communities, following tornados, floods, illnesses, and other misfortunes.
Cotton Foundation volunteers are dedicated to remaking communities, and they respond where they see need. They rebuild and refinish the homes of veterans. They participate in service days. They collect and distribute household items to flood victims. They have raised more than $1 million for Taylor's Place.
Cotton is expanding its reach. Cotton Foundation seeks to grow its base of support and forge new relationships. The Foundation has set 5 goals in 2021: Increase revenue by $100,000, expand social and broadcast media reach, deploy a proprietary event registration application, expand outreach efforts to communities beyond the Greater Houston area and build the Board of Directors.
ABOUT COTTON HOLDINGS
Headquartered in Houston, Texas, Cotton Holdings, Inc. is a global, diversified holding company with subsidiaries that provide property restoration and recovery, construction, roofing, consulting, workforce staffing, temporary workforce housing, and culinary services to public and private entities worldwide. Cotton subsidiaries operate throughout North America and internationally under the Cotton Commercial USA, Cotton International, Cotton Roofing, Cotton Logistics, Cotton Culinary, OneLodge, OneRoof, and OneTeam brands.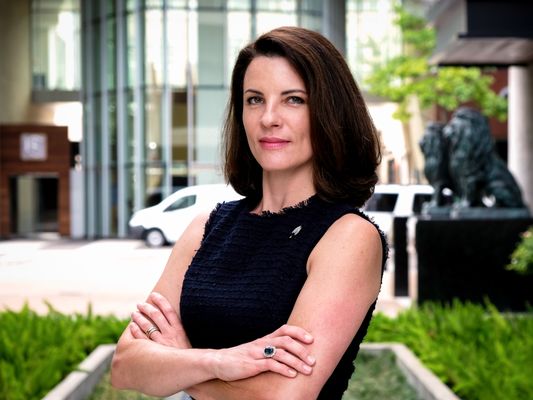 Larissa Potiomkin
Cotton Foundation Director
Originally from the San Francisco Bay Area, Larissa Potiomkin has called Houston home for over 20 years. She received her Bachelor of Music degree from Oberlin College in Ohio and her Master of Music degree from Rice University. Trained as a classical musician, Potiomkin played Second Bassoon in the Louisiana Philharmonic Orchestra.
Larissa has worked in the non-profit sector as both a front-line fundraiser and operational services leader. She began her fundraising career as a Prospect Researcher, eventually taking over the Prospect Management system for one of the nation's largest opera companies during a five-year comprehensive campaign. Next, she managed a team of seven researchers and managers at a large public university, providing leads that eventually led to the successful completion of a billion-dollar campaign. From research, she transitioned to Director of Development at a social-service agency, where she was responsible for raising $2.5 million annually.
Potiomkin comes to the Cotton Foundation from the Houston Ballet, where she was recruited to solve data consistency issues and develop short- and long-term solutions to maintain data integrity. Under her leadership, the ballet greatly improved data hygiene, resulting in an overall improved holistic use of the database, which helped to raise an additional $1 million each year.
During her tenure as Director of Cotton Foundation, Potiomkin has increased revenue despite the economic downturn and fundraising challenges presented by the Covid pandemic. Concurrently, she launched a new annual event, expanded outreach and service projects to new communities and sectors beyond the Greater Houston area including Lake Charles, Dallas/Fort Worth, Nashville, and Central Texas. As an administrator, Potiomkin created a budgeting process, built a CRM from a single spreadsheet, revamped cottonfoundation.org, and managed the creation of a proprietary application.
Larissa enjoys learning from the people she meets and engaging with others who are passionate about their work, building connections and making relationships stronger to benefit the community.