Creating Memories
Tom Wallace, beloved friend and colleague, is the inspiration for a place where families facing terminal illnesses can create memories to last a lifetime. We call it Taylor's Place - a private sanctuary miles away from hardship where families can build lasting ties and create unforgettable memories.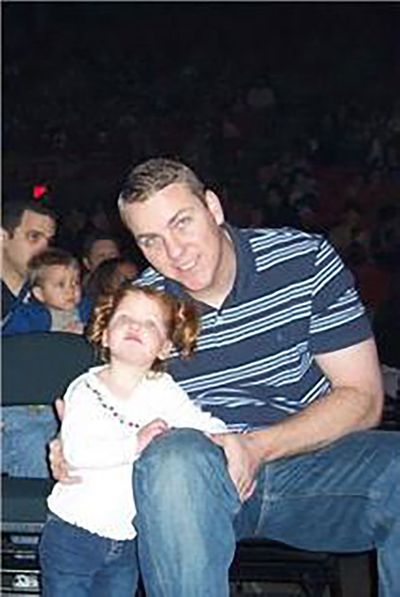 The Legacy of Tom Wallace
Taylor's Place was inspired by the example of a beloved friend, colleague, and member of the Cotton family, Tom Wallace. Cotton Foundation established this haven for families facing terminal illnesses in Tom's memory, honoring his commitment to giving back to the community and building lasting bonds between people.
During his four-year battle with cancer, rather than lamenting his illness, Tom devoted his time to his friends and family, and to giving to others. Although his time on earth was brief, he knew that his young family—his wife and four-year-old daughter, Taylor—would cherish the memories he made with them in his last years.
Taylor's Place is a country setting on approximately ten acres of land west of Katy, Texas. It is completely accessible, stocked, and furnished, so that families may come as they are without having to pack more than their personal items. Thanks to a generous donor, Cotton Foundation will own the land and construction will be fully funded before ground is broken in 2019. We plan to be open for the first families in the summer of 2020.
Tom Wallace was a man of great determination, a positive spirit, and a caring heart, and a beloved friend, brother, father, and husband. The unforgettable memories and lifelong bonds created at Taylor's Place will be his fitting legacy.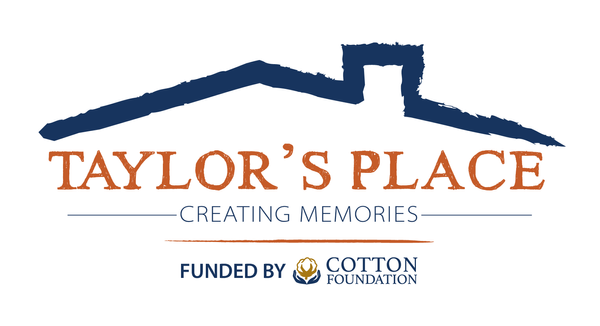 Construction
Construction of Taylor's Place will take place in two phases. Phase I will see the construction of an entertainment lodge where families can find respite for the day. In this peaceful country setting, they may explore the beauty of nature, share a relaxing picnic, or watch a brilliant prairie sunset. Available activities include fishing in the pond, playing baseball, and horseback riding. Indoors, families may wish to watch a movie in the viewing room and play games in the video arcade or at the ping pong table. However they spend their time, the lodge provides tranquil surroundings for families to explore and strengthen their relationships.
Phase II will add cozy cabins for overnight stays. Under starry skies, around the warmth of an outdoor fire, families can share stories, laugh, and enjoy each other's company. After a restful night in the country air, families will leave Taylor's Place with a restored sense of hope, and new memories that sustain them through the daily rigors of illness and treatment.
CRAWFEST 2019: A SUCCESS STORY
The Cotton Team gathered all of our friends for the annual Cotton Foundation CrawFest earlier this month at Cotton's world headquarters in Katy, Texas. The event, now in its tenth consecutive year, raises funds for the Cotton Foundation and Taylor's Place, a retreat for families who are affected by cancer.
This year's event raised more than $450,000, helping us exceed our fundraising goal of $1 million! We are excited to announce that our decade-long vision for Taylor's Place is now close to becoming a reality. Cotton recently announced its first Cotton Foundation Director, Larissa Potiomkin, who will be responsible for seeing Taylor's Place come to fruition.
Nearly 2,000 sponsors, vendors, and Cotton team members attended the event this year. Everyone enjoyed 8,600 pounds of live crawfish, a slider station, jambalaya, boudin balls, and Cotton Culinary's signature bread pudding. Live music was provided by Pat Green, with Cotton's own Cooper Wade opening.